Change
Transformation
Self Realisation
Koiop Connect acknowledges the traditional custodians of the land on which we live and work and pays respects to all Elders past, present, and future. Aboriginal and Torres Strait Islander people should be aware that this website contains images, voices and names of deceased persons.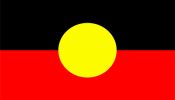 Koiop Connect is proudly Aboriginal and Torres Strait Islander owned and operated.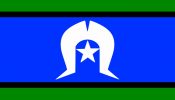 Koiop Connects understands the need for culturally appropriate and safe services for Aboriginal and Torres Strait Islander people with disabilities across the Hunter and Western Regions. Our supports have a focus on community, family and connection to Country.
We are a registered
NDIS Provider & Q-Audit Assured
Koiop Connect is a registered NDIS provider and Q-Audit Quality Assured. As participants in the National Disability Insurance Scheme, Koiop complies with all national guidelines and policies. Our organisation has undergone thorough training to meet the necessary qualifications and capacities for support. Via the scheme we have gained access to a wide range of NDIS registered services and support networks.